Research at the School of Nursing
The PhD program prepares researchers to develop, evaluate and disseminate new knowledge in nursing and health science. Our faculty have a wide variety of research interests. Areas of particular strength and depth include: aging; chronic illness & symptom management; care of children & families; and health systems & care delivery. An important part of your success in our PhD program is the careful match of faculty and your research interests. We prepare graduates for roles as academic and clinical nurse scientists, with expertise in the theory and practice of nursing, health policy, and leadership.
Madelyne Greene, Phd, RN, was awarded a two-year R21 grant funded by the National Institute of Nursing Research to support the study Identifying Outcomes and Implementation Strategies to Optimize Prenatal Care Coordination.  The primary research …

Jeneile Luebke, PhD, RN, received a subaward to support the community engaged study Healing from Within: Identifying and Understanding the Intersecting Barriers to Help-seeking after Experiences of Violence for Wisconsin American Indian Women through Survivor-led Research.
Recent PhD student research topics include: frailty in older adults, infant feeding, exercise and weight management in adolescents, symptom clusters in cancer, sexual concerns in persons with chronic health conditions, pain management in patients with dementia, policy and health service delivery in long-term and skilled nursing care settings, nursing staff factors and quality health outcomes, and health and well-being of minority populations. Our graduates hold positions at major universities, large health-care systems, and within the government.
A conversation with Sarah Brzozowski, PhD'21, who currently works as the Director of Magnet and Nursing Excellence at UW Health.

Under the advisement of Lisa Bratzke '88, MS'92, PhD, RN, ANP-BC, FAHA, Nicole Thomas is using her PhD program to develop research in the burgeoning field of epigenetics and the intergenerational transmission of trauma.
"The most valuable parts of my experience at UW–Madison have been the incredible mentoring and opportunities. I have been able to travel and present at national and international conferences, have received funding for a pilot study, and have attended many professional development events."

Jessica Rainbow, PhD '18
Curriculum
Overview & Core Courses
Our program requires a minimum of 52 credits and is designed to be completed in 3–4 years. Students complete core courses in the areas of Scholarly Inquiry, Theory and Practice of Nursing, Policy and Leadership, and Nursing Education.
The core is supplemented through intentional and collaborative coursework outside of nursing, and guided research experiences.
Our program is delivered in a face-to-face format to actively and personally engage students in the practice of scholarly inquiry and to allow students to take advantage of the expertise on the University campus.
This is an accordion element with a series of buttons that open and close related content panels.
Scholarly Inquiry: 18 credits min
N803 and N804 Advanced Research Design and Methods I & II (6 credits): The focus of these courses is on nursing and health related research traditions, the relationship between research paradigms and research designs and how various research designs have been used by nurse researchers. Both quantitative and qualitative methods and approaches will be examined.
N815 Knowledge Development in Nursing (3 credits): Examination of the history of the discipline of nursing, with emphasis on the evolution of debates regarding what is known and how it is known.
N816 Proseminar in Nursing Research (1 credit): Two semesters are required; one in the first year of doctoral study and one as the student is nearing completion of coursework (Year 3). This seminar focuses on professional development and socialization to the role of nurse scientist. Topics emphasize development of career paths that will lead to productive research, scholarly publication/presentation, master teaching, and academic leadership. Discussion includes current topics in nursing research, especially as illustrated by the planned and ongoing research of graduate students and faculty in nursing.
N802 Ethics and the Responsible Conduct of Research (1 credit): Ethical issues in the design, conduct, and reporting of research are examined in the context of the nature of the scientific endeavor, the structure of the research community, and professional and federal guidelines for supporting scientific integrity and controlling misconduct.
Advanced Methods/Statistics (6 credits)
Policy & Leadership: 3-9 credits min
N703 Health Care and Public Policy (3 credits)
N817 Research in Communities, Populations, and Systems (3 credits): Students will examine concepts and methods of research directed toward health of communities, populations, and systems. The course provides a foundation for future research.
N847 Policy and Leadership Practicum (3 credits): Students will engage as participants and observers in varied public policy agencies that correspond to their research problems or populations of interest. The focus will be on examining how a particular set of policies can influence the health of individuals or a given population.
N817 and N847 are required if students select this area of emphasis.
Theory & Practice of Nursing: 3-9 credits min
A Population or Phenomenon Course
N590 Contemporary Practices in Nursing – Various Special Topics (1-3 credits)
N702 Health Promotion and Disease  Prevention in Diverse Communities (3 credits): Health promotion and disease prevention interventions are examined for populations, incorporating multidisciplinary approaches. Focuses on developing increased knowledge, appreciation, and skills for health promotion and disease prevention among diverse communities. Addresses epidemiological, individual, socio-economic, and environmental factors related to health status.
N722 Advanced Practice Nursing Theory: Adults and Older Adults (3 credits): This course will examine theoretical perspectives and evidence-based approaches to human responses to health and illness during adulthood and old age. Concepts and research from multiple disciplines will be examined as a framework for reflective practice with adults.
N741 Advanced Practice Nursing Theory: Family Process & Child Development (3 credits): Analyzes selected family and child development theories and research that inform advanced practice nursing. Applies these concepts to assess child and family needs, enhance the parent-child relationship, and develop family-centered, culturally responsive interventions in health and illness.
N751 Advanced Practice Nursing Theory: Psychiatric Mental Health (3 credits): Analysis and integration of selected theories and models in psychotherapy, neuroscience, mental health, psychiatric disorders, and advanced psychiatric mental health nursing in complex care settings with diverse patients, communities, and populations.
N818 Patient-Centered Research (3 credits): This course addresses conceptual and methodological perspectives in how patient-centered research is conducted from the development through the testing and implementation of interventions. Attention is given to various conceptualizations of patient-centeredness, to the behavioral and physiological origins of patient-centered interventions, and to the trajectory of testing such interventions, from descriptive studies to experimental trials.
N819 Clinical Field Practicum (3 credits): Students will engage as participants and observers in clinical or other care settings that correspond to their research problems or populations of interest. The focus will be on deepening knowledge of the health problems faced by patients in the care setting, development of research questions or proposals to improve their health outcomes, and understanding facets of the environment that influence how research is implemented there.
N818 and N819 are required if students select this area of emphasis
Nursing Education: 3 credits min
Three required credits may be earned in coursework focusing on nursing education. Suggested nursing courses (but other education-focused courses may be approved) include:
N785 Foundations of Curriculum Development and Evaluation in Nursing Education (3 credits): Examination and application of knowledge and skills related to curriculum planning, implementation and evaluation for nursing education. Emphasis on history and philosophy of nursing curricula, models of curriculum and evaluation, and strategies for change and innovation.
N786 Foundations of Teaching and Learning in Nursing (3 credits): The focus of this course is the planning, implementing, and evaluation of teaching and learning strategies for nursing education within diverse settings and student populations.
N787 Nursing Education Practicum (1-3 credits): Application of knowledge and skills in the nurse educator role in selected educational environments (classroom, clinical, laboratory and/or communities). Seminar component included for discussion of instructional experiences and issues.
Research/Dissertation/Group Participation: 10 credits min
N799/N999/N990: Guided research, dissertation work, and participation in their faculty mentor's research group (or another research group agreed upon with the mentor) each semester.
PhD Minor: 9 credits min
The purpose of the minor is to add breadth to a PhD major. Two minor options are available.
The Option A minor requires a minimum of 9 credits in a single department/major field of study. Examples of Option A minors include Women's Studies, Sociology, Educational Psychology, Prevention Science, Industrial Engineering, and Business.
The Option B minor, or distributed minor, requires a minimum of 9 credits in one or more departments and can include coursework in the School of Nursing.
There are a number of certificate programs that can be used to fulfill the minor requirement. Some examples include:
Bioinformatics
Consumer Health Advocacy
Fundamentals of Clinical Research
Gender and Women's Studies
Gerontology
Global Health
Humans and the Global Environment
Patient Safety
Prevention and Intervention Science
Clinical and Community Outcomes Research
52
Minimum credits for the degree
3–4
Minimum years to graduate
2–4
Average faculty mentor to student ratio
How to Get In

Eligibility Requirements
A bachelor's degree in nursing from an accredited (CCNE or NLN) program
Undergraduate GPA of at least 3.0 (on a 4.0 scale) on the last 60 credits of the most recent baccalaureate degree
Three or four academic references from individuals who can speak to your scholarly activities, research capabilities, and potential for success in the doctoral program
Two examples of original papers or other scholarly work
Essay
English Proficiency
If your native language is not English, or your undergraduate instruction was not in English, you need a minimum English proficiency test score: TOEFL = 580 (paper)/92 (internet-based), MELAB = 82 or IELTS = 7. Please refer to the Graduate School for more information.
You are exempt if any of the following applies to your situation:
English is the exclusive language of instruction at the undergraduate institution you attended
You earned a degree from a regionally-accredited U.S. college or university not more than five years prior to the anticipated semester of enrollment
You have completed at least two full-time semesters of graded course work, exclusive of ESL courses, in a U.S. college or university, or at an institution outside the U.S. where English is the exclusive language of instruction, not more than five years prior to the anticipated semester of enrollment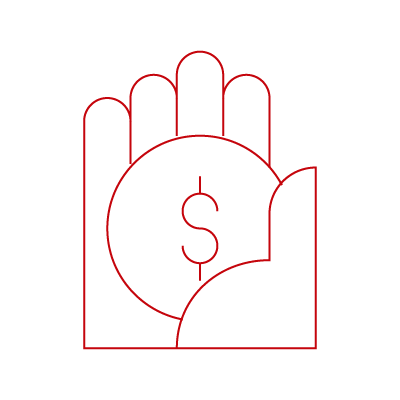 Our program requires a minimum of 52 credits and is designed to be completed in 4 years. Graduate School cost of attendance is based on a nine-month period. Although the cost of attending UW-Madison will vary among all students, the university bases its financial aid awards on this budget: Graduate School Cost of Attendance.
We make a strong commitment to fund PhD students to support full-time study. Sources of funding include extramural, campus, and internal School of Nursing funding, including assistantship positions that may come with full tuition remission. The majority of funding decisions are made in the spring for the following academic year. All students are encouraged to apply for funding.
Visit the Costs & Financial Aid page for full information about financial support.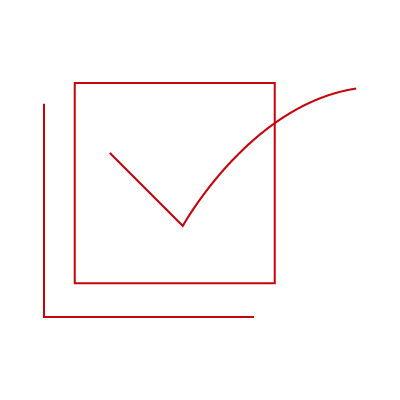 Submit your online application and all required application materials by the following deadlines:
Application opens: Early September
Priority deadline for Fall: December 1
Deadline for Fall (international applicants only): March 15
Deadline for Spring: October 1
After the priority deadlines, completed applications will be considered for admission and financial awards as available.
The faculty admissions committee will review each candidate and consider an interview when all required application materials have been received. We will continuously review those who submit eligible and completed applications.
Every application is given a complete and holistic review. Interviews with potential faculty advisors are scheduled as part of the application process. Online interviews are scheduled for international applicants. Limited funding is available to cover travel costs for the interview process.
Once you have submitted your application, you will be able to track the Graduate School and School of Nursing's receipt of your materials through the online status system.
Submit these materials to the graduate school:
UW–Madison graduate electronic application: Complete and submit online
Official transcripts or academic records from all institutions attended. International academic records must be in the original language accompanied by an official English translation. Documents must be issued by the school with the official seal/stamp and an official signature. If you are currently completing a degree, you will need to provide a final transcript indicating your degree was awarded.
Curriculum vitae or resume
TOEFL, IELTS, or MELAB score (international students only)
Three or four letters of recommendation: Provide names and contact information of references in your online application.
Upload two examples of scholarly work that are related to nursing or health: We want to know more about your current thinking that is related to nursing and or scholarship. Please share with us writing samples that you think would provide us a good picture of your writing ability and thinking in these areas. Examples of your scholarly work do not have to be something that has been published. Examples could be a manuscript, paper written for a course, research report, essay, or a detailed description of a nursing program you developed and evaluated, with rationale.

If you are submitting a writing sample with multiple authors, please provide a description of your role in the writing process and which part(s) you were responsible for writing.

Your reasons for seeking a PhD in nursing: Please provide detailed responses to ALL of the following questions. Your statement must address ALL of the following in 6 pages or less, double-spaced, PDF format:

What are your motives in seeking a PhD in nursing? Include your career goals, future job/position you would like to pursue, as well as how getting a PhD in nursing could help you to meet your future goals and/or career pursuit.
At this time, what topics or questions are you interested in studying? Among what group or population might your area of research include? Additionally, what are your reasons for choosing your research interest and subject group?
What research experiences have you had? Please describe how these experiences may have prepared you for graduate school. If you have not had prior experience in research, then describe an experience in which you had to problem-solve your way to a good solution. How might this experience have prepared you for conducting research?
What are your reasons for applying to the University of Wisconsin–Madison? Include in your reason(s) how earning a PhD in nursing at UW–Madison addresses your professional goals.
Aligning student's research interests with faculty expertise can be based on a topic, question, population, or type of research method used. Assuming that your ideas would develop and become refined in a PhD program, which researcher(s) at UW–Madison School of Nursing can you imagine yourself working with and why?
Describe characteristics you are looking for in a faculty advisor and mentor?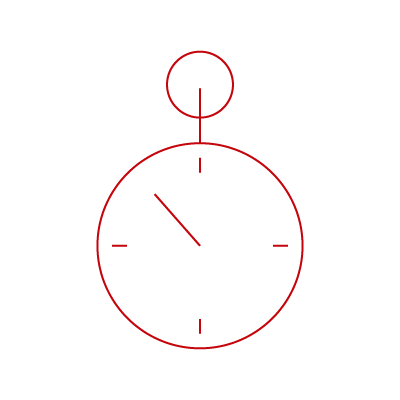 The Early Entry PhD Option is an innovative program designed for undergraduate students who are interested in pursuing a research career. With the assistance of a faculty advisory committee, early entry students plan an individualized program of study and research, drawing on existing undergraduate and graduate courses in nursing and related disciplines. The option consists of early and intensive research training, clinical practice, and required and recommended coursework.
Two degrees are awarded to students who complete this option—a Bachelor of Science in Nursing (BS), granted by the UW–Madison School of Nursing and a Doctor of Philosophy (PhD), granted by the UW–Madison Graduate School.