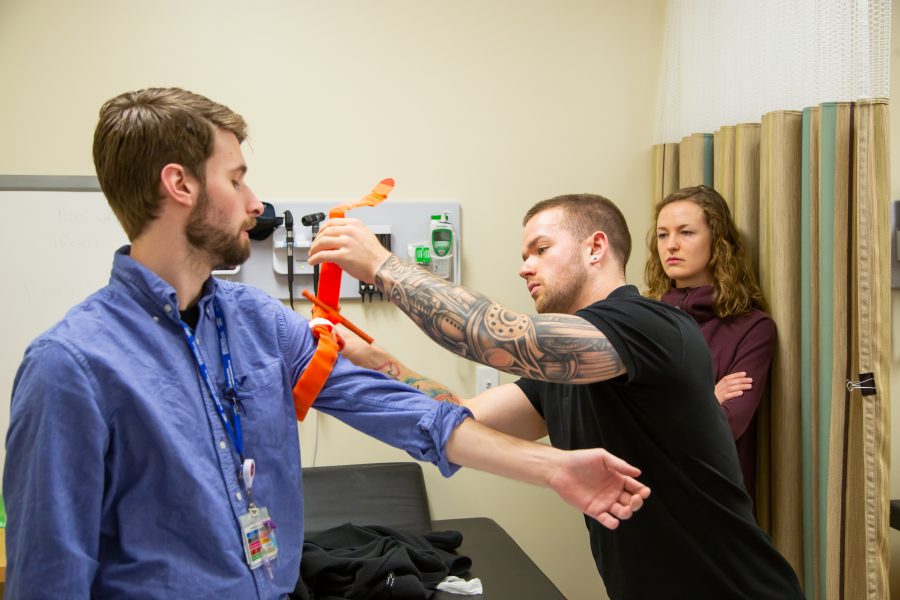 Three Certificate Programs
Whether you want to expand your role, advance your knowledge and skills, or pursue new professional directions, certificates create valuable opportunities. The UW–Madison School of Nursing offers three certificate programs to meet the goals of nurses with various levels of educations. Application timelines and steps vary by certificate program, and are explained on the individual certificate pages.
60
Wisconsin clinical placement sites
"We are very thoughtful about the time students spend on campus so we can keep the program as open as possible. The need [for mental health care] is huge everywhere, but especially great in more remote communities."

Professor Gina Bryan, DNP, RN, director, Psychiatric Mental Health Care Certificate program
Creating solutions for patients, health systems, and communities
The opioid epidemic continues to claim lives, disrupt families and challenge communities, but nurses are hardly standing idly by. In many settings, they are creating solutions, implementing new programs, and driving change for nurses, patients, health systems and communities.   

The School of Nursing's Psychiatric Mental Health Care Certificate program helps health care providers throughout Wisconsin get certified to prescribe and diagnose in mental health cases.

Despite the challenges Anna Melville faces at Sennett Middle School—workload, complex conditions, limited resources—Melville sees more opportunities than limitations, and she is quick to point out that that is why she's here.