No matter where their journey takes them, Badger nurses share a goal: to change lives through their strong commitment to service. Whether it's bedside care, nursing research, or addressing global health issues — such as poverty and access to care — service makes an impact on individuals, families, communities, and systems around the world.
Get the latest in research, education, and practice from the School of Nursing, meet the people leading the way, and celebrate the impact of alumni across the state and around the world. ForwardNursing brings you meaningful stories about and for people working to promote health and advance healthcare.
More Fall 2021
The dean review for School of Nursing that began last fall has been completed, and Chancellor Rebecca Blank and Provost Karl Scholz look forward to working with Dean Scott for a second five-year term.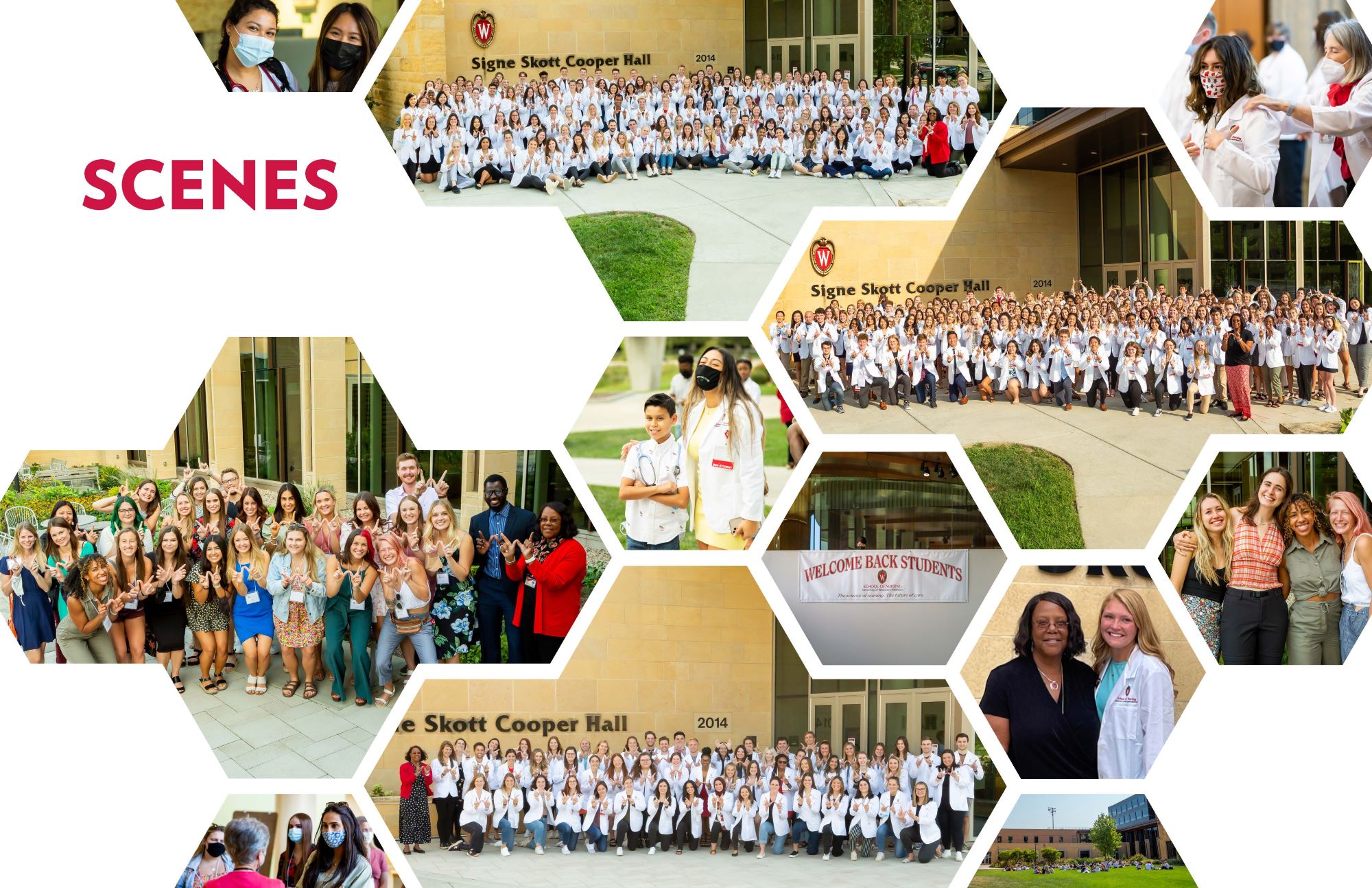 Welcome Home!

This fall, we celebrated our return to Signe Skott Cooper Hall after nearly 18 months away due to the coronavirus pandemic. We welcomed a new class of traditional bachelor of science in nursing (BSN) students with a white coat ceremony. We gathered our Class of 2022 for a class photo since they were unable to take one last year. And we welcomed back the Class of 2020 with a special celebration event. To say we love being home would be an understatement! Photos by Alexander André & Matayla DeBruin.