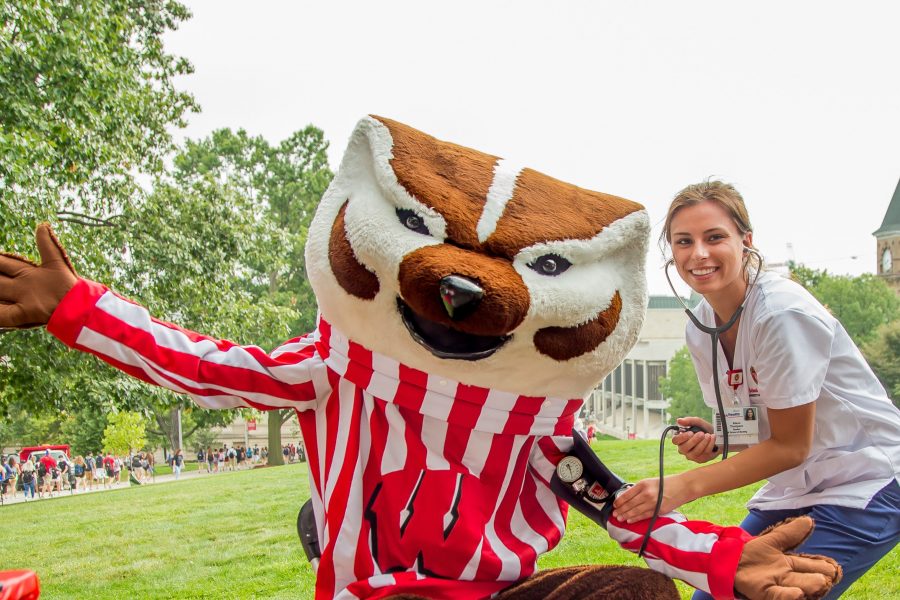 Badger Nurses for Life
Over 11,000 Badger nurses are transforming healthcare worldwide. Whether you are a recent graduate or celebrating 50 years post-graduation, you are a part of an incredible group of healthcare leaders. You take pride in your profession, and we take pride in knowing Badger nurses are making an impact and influencing change.
Alumni are the foundation for supporting the next generations of Badger nurses, educators, researchers, and ground breakers. You are a Badger nurse for life and Badger nurses change lives.
Questions? Contact School of Nursing Alumni Relations Officer, Jordan Langer.
60%
Alumni who stay in Wisconsin
11,000+
School of Nursing alumni
72/72
Wisconsin counties with Badger nurses
A conversation with Zhiyuan Effy Yu '15, DNP'19, Cert'19, who currently works as a postdoctoral fellow at the Johns Hopkins School of Nursing.
The University of Wisconsin–Madison Nurses Alumni Organization (NAO) is proud to announce the 2021 NAO Alumni Awards recipients. Linda Kautza Procci '72, MSN'74, has received the 2021 Distinguished Achievement Award, and Emily Hansen Schumacher '10, DNP'18, has received the 2021 Outstanding Badger Nursing Award.
As the School prepares for its centennial celebration in 2024, we want to highlight the many ways Badger nurses have served in the military ranks or been involved with veteran's affairs.
More Alumni News
As a senior in high school, Courtney Maurer '12, DNP'21 thought about a range of careers, including journalism, psychology, and social work. But after seeing the way her grandmother was taken care of in hospice, she discovered her calling to work directly with patients as a nurse.