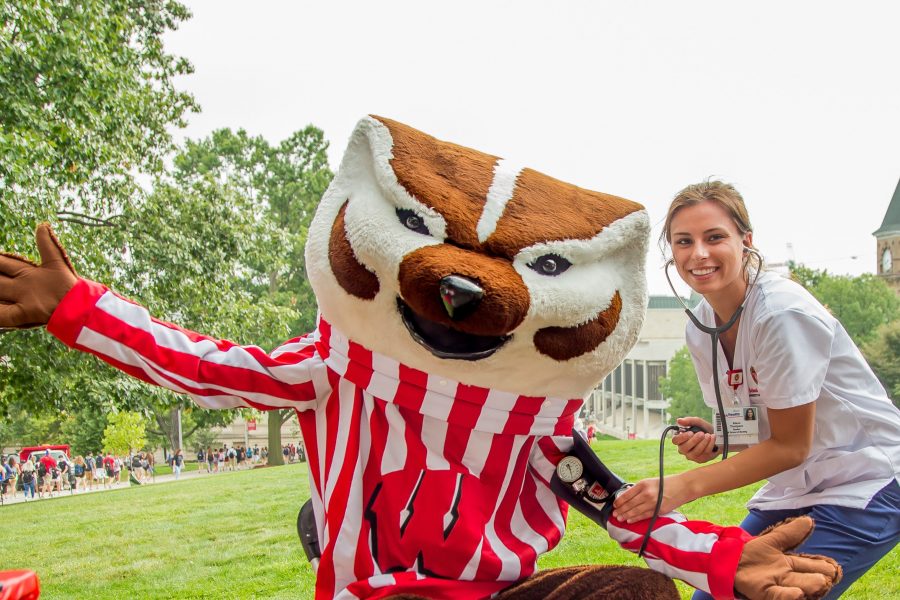 Badger Nurses for Life
Over 11,000 Badger nurses are transforming healthcare worldwide. Whether you are a recent graduate or celebrating 50 years post-graduation, you are a part of an incredible group of healthcare leaders. You take pride in your profession, and we take pride in knowing Badger nurses are making an impact and influencing change.
Alumni are the foundation for supporting the next generations of Badger nurses, educators, researchers, and ground breakers. You are a Badger nurse for life and Badger nurses change lives.
58%
Alumni who stay in Wisconsin
11,000+
School of Nursing graduates
72/72
Wisconsin counties with Badger nurses
Alumni News & Events
Badger Nurses Change Lives
From providing tests and contact tracing, to administering patient care and leading interdisciplinary teams, nurses and midwives have been essential to the 2020 coronavirus pandemic response. Profiles of five School of Nursing alumni Illustrate their unique roles, challenges, and how Badger nurses change lives.
Congratulations Class of 2020! Celebrate your accomplishments with us during our first virtual commencement. On, Wisconsin!