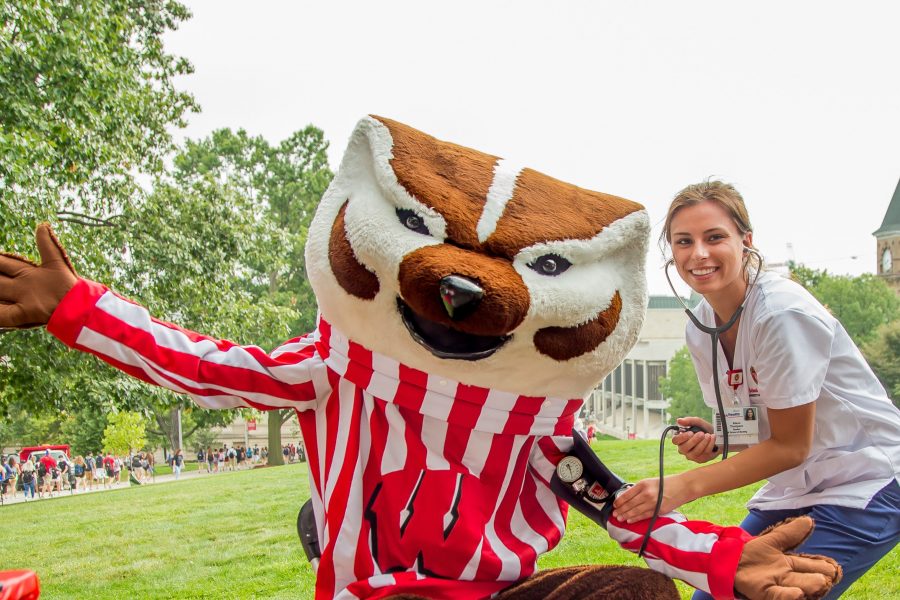 Badger Nurses for Life
Alumni are a crucial part of the the UW–Madison School of Nursing community. With over 10,000 graduates worldwide, the Badger nurse network transforms healthcare in Wisconsin and around the globe. We are here to support you in all the places your UW–Madison nursing degree takes you. You inspire us. We look to you as experienced nurses, educators, and researchers to inspire and to support the next generation of nurse leaders.
58%
Alumni who stay in Wisconsin
10,000+
School of Nursing graduates
72/72
Wisconsin counties with Badger nurses
Alumni News & Events
Badger Nurses Change Lives
The UW Nurses Alumni Organization (NAO) salutes alumni each year who have made significant contributions to the nursing profession. The most recent winners—Nancy Kaufman '71, who received the Distinguished Achievement Award, and Jessica Kendall '14, who received the Outstanding Badger Nursing Award—both give their time and talent to the School and are members of NAO and the Badger Nurse Network.
Reconnect with campus and fellow Badger nurses at the annual NAO Tailgate, held in October by the School of Nursing's Nurses Alumni Organization. NAO awards for Distinguished Achievement and Outstanding Badger Nursing are also presented at the event.
Get the latest in research, education, and practice from the School of Nursing, meet the people leading the way, and celebrate the impact of alumni across the state and around the world. ForwardNursing brings you meaningful stories about and for people working to promote health and advance healthcare.