Original release from Doug Erickson, University Communications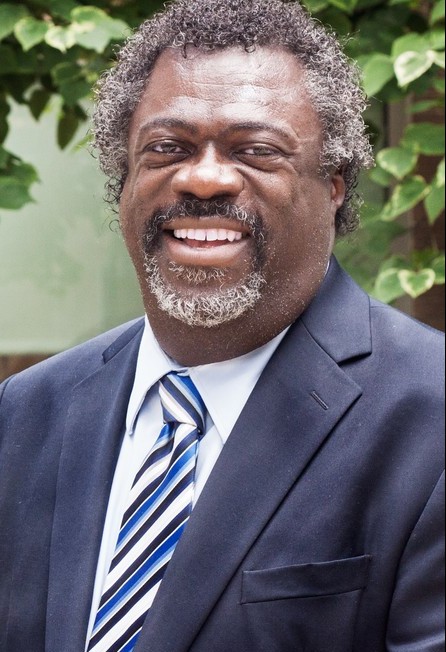 Dr. Ernest Grant is one of three global leaders who will receive honorary degrees at the University of Wisconsin–Madison's spring commencement this May. Grant is the president of the American Nurses Association and a burn care expert known for his work treating victims of 9/11. He also presented the 2021 Littlefield Leadership Lecture.
A distinguished leader, Grant has more than 30 years of nursing experience and is known throughout the world for his expertise in treating burn care patients and for his commitment to fire safety and prevention. His dedication to health care and community service led Grant to provide volunteer burn care in 12-hour shifts for 10 consecutive days to victims of the 9/11 attack on the World Trade Center. President George W. Bush presented Grant with a Nurse of the Year Award in 2002 for his efforts.
Grant is serving his second term as president of the American Nurses Association, which represents the interests of the nation's 4 million registered nurses. He is the first male president and the first African American male to hold this position.
Grant brings to the role a longstanding commitment to social justice and equity and to improving the health of all communities. During his tenure, he has advocated for greater diversity and inclusion in nursing and has been a leading national voice on multiple issues, including racial justice, the primacy of scientific evidence in combating COVID-19, and the need to support frontline workers during the pandemic.
Grant holds a bachelor's degree in nursing from North Carolina Central University and master's and PhD degrees from the University of North Carolina at Greensboro. He previously served as the burn outreach coordinator for the North Carolina Jaycee Burn Center at the University of North Carolina Hospitals in Chapel Hill. He currently serves as an adjunct faculty member for the UNC-Chapel Hill School of Nursing.
In addition to being a prolific public speaker, Grant has conducted numerous burn education courses with the U.S. military in preparation for troop deployments to Iraq and Afghanistan.
Grant was nominated for the honorary doctorate by the UW–Madison School of Nursing.
"Given the devastating nature of burn injuries and the complexity of burn care, Dr. Grant's life-altering impact on health through fire and burn prevention, treatment, and education is inspirational," says Linda D. Scott, professor and dean of the UW–Madison School of Nursing. "Equally, Dr. Grant was entrusted to lead the country's largest association of nurses at a critical turning point in history when nurses were unsustainably overburdened by their efforts on the frontlines of the COVID-19 pandemic. The impact of his leadership has been profound."
UW–Madison's honorary degrees will be conferred at the commencement ceremony for all doctoral, MFA, and medical professional degree candidates at 5:30 p.m. May 13 at the Kohl Center. The commencement ceremony for all bachelor's, master's, and law degree candidates follows the next day, May 14, at noon at Camp Randall Stadium. For more information and updates, please visit the UW–Madison commencement website.