The 21st Littlefield Leadership Lecture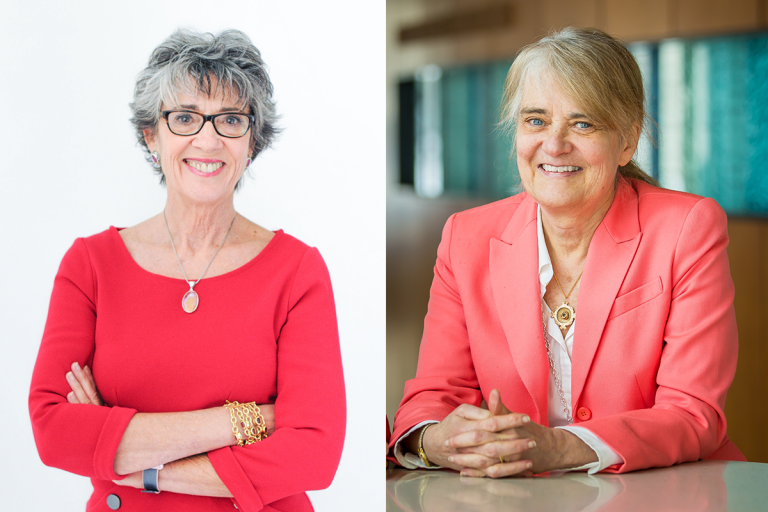 Dr. Barbara Bowers, preeminent geriatric nursing scientist and School of Nursing professor, will deliver the 2020 Littlefield Leadership keynote. Her work has influenced policy decisions and care for aging individuals and populations, nationally and internationally. She will be joined by noted researcher and leading authority on aging and long-term policy, Dr. Robyn I. Stone, Senior Vice President of Research with LeadingAge. Dr. Bowers and Dr. Stone will discuss gerontologic science and practice in an armchair conversation, "Aging Science and the Care of Older Adults."
The Littlefield Leadership Lecture Series
Annual Littlefield lectures highlight nurse leaders and reflect the complexity of healthcare, changing and aging populations, scientific discoveries, innovations, and more. The lectures are valued by researchers, educators, practitioners, students, and members of the healthcare community and beyond.
Inspired and supported by the Friends of Littlefield, the Littlefield Leadership Lecture is named after Dean Emerita Vivian Littlefield, who led the UW–Madison School of Nursing from 1984 through 1999.
Conversation on Aging Science and the Care of Older Adults
Tuesday, October 6, 7:00–8:15 PM, live streamed
Presented by Barbara J. Bowers, PhD, RN, FAAN, Associate Dean for Research and Charlotte Jane and Ralph A. Rodefer Chair, UW–Madison School of Nursing, and Robyn I. Stone, DrPH, Senior Vice President of Research at LeadingAge and Co-director of the LeadingAge LTSS Center @UMass Boston.
More details to come.
"We were fortunate to have the opportunity to hear from Rear Admiral Trent-Adams. Her comments reflect and validate the public health content in our curriculum and present public health as a dynamic and meaningful practice area for our students."

Dr. Linda D. Scott, PhD, RN, NEA-BC, FNAP, FAAN, dean and professor, School of Nursing
More from the Littlefield Lecture Series
Native Americans face some of the highest rates of health disparities and poverty in the country, inequities that indigenous health care expert Dr. John Lowe explored when he visited the School of Nursing to deliver the 20th Littlefield Leadership Lecture.

A video playlist of Littlefield Leadership Lectures 2016–