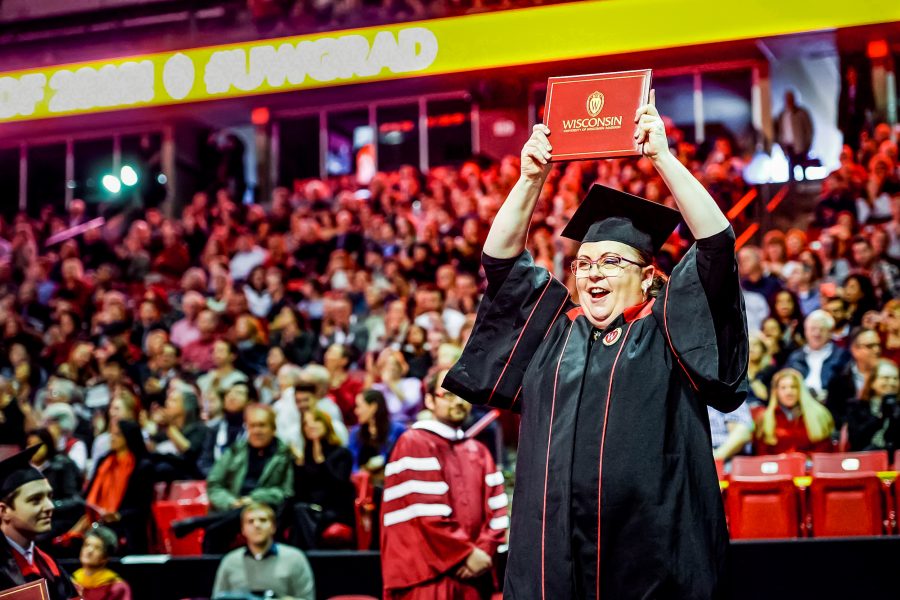 A Doorway to Opportunities
If you are a registered nurse with an associate degree or diploma in nursing seeking a bachelor's degree, BSN@Home could be your answer. Designed for working adults, all required coursework is online, so you can earn your degree without relocating. Students complete the program in as little as a year and a half.
While an associate degree in nursing provides much of the technical and scientific knowledge necessary for safe and effective patient care, the BSN@Home program builds on those skills in a way that stimulates critical thinking and provides the professional perspective necessary for performing in a leadership role.
A BSN can open doors to teaching, management, and professional specialization. Many hospitals seeking Magnet designation look for BSN-trained nurses. A BSN is also a prerequisite for admission into graduate nursing programs, including those offered through the School of Nursing.
Program Information (pdf)
Program basics
Delivery: Online
Credits: 24-30, if general education and other requirements are already met
Time Frame: 1½-2½ years
Tuition: $452 per credit for all BSN@Home Nursing courses
Audience: Licensed RNs who want to earn a bachelor's degree without relocating
Application opens: August 1
"My two-year degree program was outstanding—I can't say enough good things about it, but I've always wanted a bachelor's degree. I love to learn, and I felt the four-year degree would make me a more well-rounded person."

JoAnn Brink '18
BSN Students at the School of Nursing & Beyond
UW–Madison School of Nursing Alumna, Riley Hilliard '20, talks about her dedication, struggles, and journey to becoming a Badger nurse.
A conversation with Shawn Waldron '12, who currently works at the McMurdo Station medical center in Antarctica as its COVID-19 medical risk manager.
Meet More BSN Students
"For as long as I can remember, I have wanted to help people," says Amy Hermes, a 2010 graduate of the UW–Madison School of Nursing's rigorous BSN@Home program. Now in her 34th year at Stoughton Hospital, and her third as chief nursing officer (CNO) and vice president of patient services, Hermes' appetite for learning has not slowed down.
For Hanna Nichole Braaten, a senior in the School of Nursing's bachelor of science in nursing program, mental health self-care comes in the form of creating art. The aspiring pediatric nurse practitioner uses various art forms for self-expression, stress management, and education. Her latest project, The Intricacies of Nursing, tells the story of her nursing school journey through stitch art.
Curriculum
BSN@Home builds on the foundation of an Associate Degree in Nursing (ADN) or a Diploma in Nursing. If you have previously completed University General Education and other degree requirements, it is possible to complete the 24-30 credits of required BSN@Home coursework in 1½-2½ years while studying part-time (6 credits per semester, 3 credits per optional summer).
The program runs on a traditional fall/spring semester system—summer is optional. All core nursing classes are offered in both seven week sessions as well as the traditional 14 weeks. The first class requires one half-day orientation either on campus or via video. One required clinical requires students to complete approximately 60 hours of clinical work, plus class assignments. This clinical is arranged by the student and can be close to where students live.
The baccalaureate degree program in nursing at the UW–Madison is accredited by the Commission on Collegiate Nursing Education.
This is an accordion element with a series of buttons that open and close related content panels.
Program Learning Outcomes
Each academic program at UW-Madison has student learning outcomes that describe what students are expected to know or be able to do upon completion of the program. The BSN program's learning outcomes are listed in The Guide.
Undergraduates interested in careers as school nurses can enroll in the 18-credit School Nurse Certification Program and become eligible to apply for licensure through the Wisconsin Department of Public Instruction. BSN@Home students may complete some requirements concurrently with their degree work and the remainder after graduation by re-enrolling as University Special students.
24
BSN@Home credits for the degree
85%
5-year average admission rate
How to Get In
The BSN@Home program is cooperatively administered by six campuses in the University of Wisconsin System: UW–Madison, UW–Eau Claire, UW–Green Bay, UW–Milwaukee, UW–Oshkosh and UW–Stevens Point. Students typically select their home institution based on proximity. All BSN@Home students are required to complete the same core nursing curriculum, but specific admission and degree requirements vary among campuses. Further information about each institution is available on the statewide BSN@Home website.
Why Choose Madison?
If you choose Madison as your home campus, you will earn a Bachelor of Science in Nursing from the prestigious University of Wisconsin–Madison. You'll also have access the wide array of educational resources available to all UW–Madison students, including personalized academic advising, online writing support through the Writing Center, and specialized library services for nursing students.

Associate Degree in Nursing (ADN) or Diploma in Nursing from an accredited nursing program. Students with an ADN (or equivalent degree) through an international institution are eligible for admission consideration if they have completed the following required coursework. International Nurse Admission Requirements can be downloaded here.
Overall GPA of 2.5 on 4.0 scale
RN license (earned within the first semester of the program)
Resident of Wisconsin, upper peninsula of Michigan, and/or contiguous counties in Illinois, Iowa or Minnesota
Meets university transfer admission requirements at UW–Madison. Factors considered in admission decisions include:

Cumulative grade point average (GPA): While the average GPA of admitted transfers is a 3.4, UW–Madison will consider prospective BSN@Home you if you have a cumulative GPA of at least 2.5 with steady grade trends and patterns. GPA calculations will include all grades received for repeated courses; the initial grade, as well as grades received in second and subsequent attempts will be included in the GPA calculation.College-Level Course Preparation: You must have completed at least 24 transferable (college-level) non-nursing credits in addition to the nursing classes you completed in your ADN or Nursing Diploma program.High School Record: Regardless of the number of college credits earned, your high school transcript is required and must show proof of graduation.Required Courses:  You must have completed one year each of high school algebra, plane geometry, and college-preparatory math, and two high school years or two college semesters of a single foreign language. Requirements may vary if you graduated high school 1991 or prior. Contact the Office of Admissions and Recruitment with specific questions about your academic background.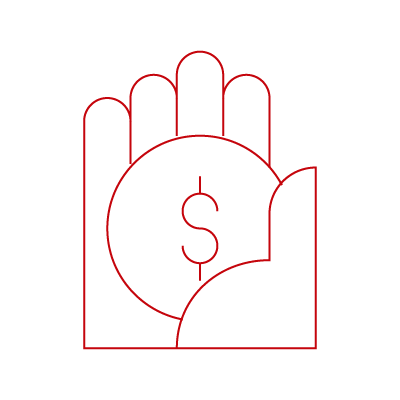 If you have previously completed University General Education and other degree requirements, there are 33 credits of required BSN@Home coursework.
Since some credits are taken at the home institution, there are two tuition rates to consider when calculating costs:
Nursing classes exclusive to UW–Madison BSN@Home students: 6 credits (two 3-credit courses), UW-Madison tuition rate
Statewide BSN@Home Core Coursework: 18 credits (six 3-credit classes), BSN@Home tuition rate (click the "Tuition Cost" link)
Visit the Costs & Financial Aid page for financial aid and other important information. Some BSN@Home scholarships are available.
Visit the statewide BSN@Home website for more cost information specific to the BSN@Home program.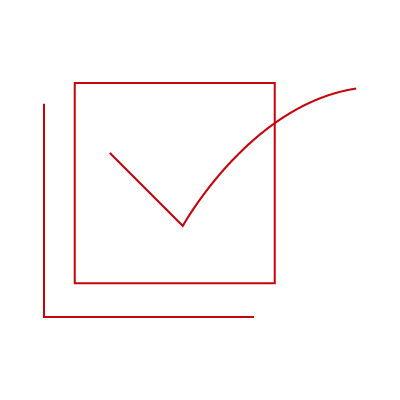 You can begin the program in either spring or fall. The UW applications for admissions opens on August 1 for both terms.
Application opens: August 1
Deadlines: Your application is due by 11:59 p.m. Pacific time on the noted deadline dates.
Review of Applications
Your application will be reviewed by the UW–Madison Office of Admissions and Recruitment. You will be evaluated on both high school and college records.
To Apply
Complete the UW System Application for Admission:
Intended campus: UW–Madison
Intended major: BSN@Home/Nursing Collaborative Program
For this program, there is no supplemental application submitted to the School of Nursing.
UW–Madison Reentry Admission
If you have previously attended UW–Madison as a degree-seeking student, you are eligible to apply to the BSN@Home program by submitting a Reentry Application at any time. If you have been a UW–Madison student, but not previously earned an undergraduate degree, you will be re-admitted to your previous classification (example: Letters & Science). If readmitted to your previous classification, email the School of Nursing indicating that you'd like to be considered for admission to the BSN@Home program. If you are a second-degree candidate you need to follow the admissions requirements and deadlines above and apply as a second degree student.