The Badger Nurse Network is a professional group for UW–Madison School of Nursing Alumni who are active in their community. We bring alumni together with the School to share insights, resources, and ideas on healthcare and workforce challenges. With members in every region of Wisconsin and across the country, the BNN is a resource for School of Nursing alumni to stay connected to their classmates and the profession.
While student-alumni connections are a valuable part of the BNN, the network is not just for practicing nurses. Whether you're practicing, retired, or pursuing a different profession, the Badger Nurse Network needs your feedback on how your nursing education has contributed to your professional and personal development.

Is this a fundraising initiative? No. The purpose of the Badger Nurse Network is to promote collaboration and engagement among Badger Nurses.
"I don't think we have recognized all the ways the Badger Nurse Network might benefit the school and alumni."

Peggy Zimdars, '73
Badger Nurses Change Lives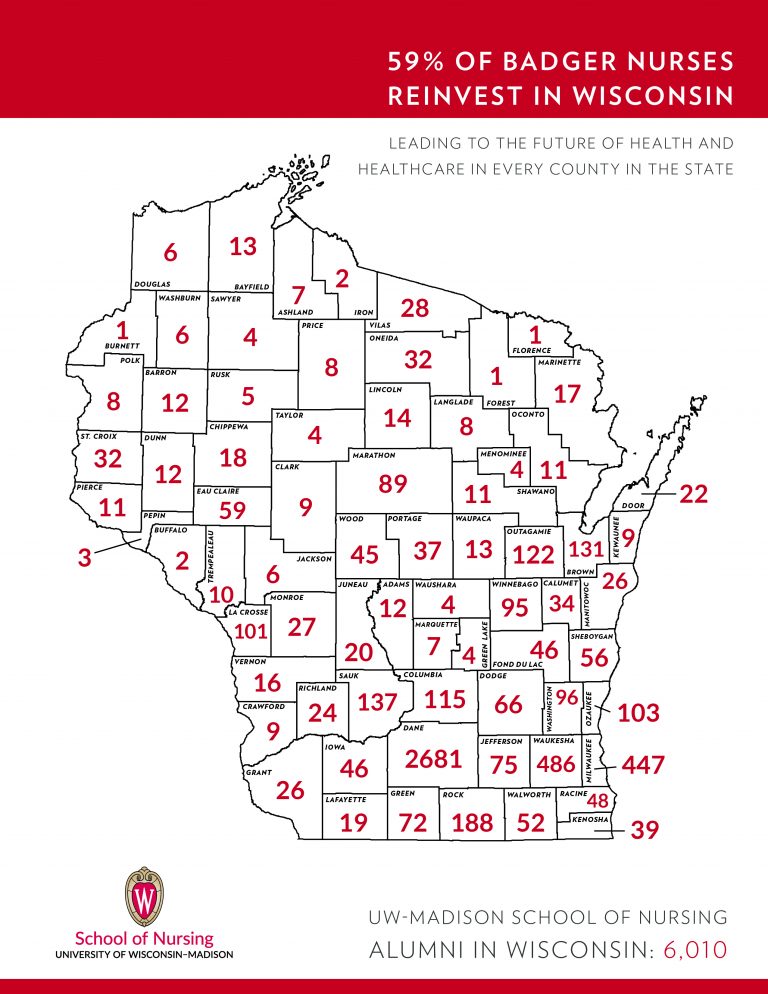 Badger Nurse Network Members
Stay Engaged
Badger Nurse Network members stay engaged with the School of Nursing through emails, social media, and events when possible. BNN members have access to special events, lectures, and updates on the School.
Share Ideas, Resources, and Insights
Members help the School improve its understanding of the healthcare issues facing their communities by participating in special Badger Nurse Network conference calls and surveys. Topics include the nursing workforce shortage, research areas, continuing education opportunities, policy positions, and community health.
Reach Out to Classmates
Members grow the Badger Nurse Network by reaching out to former classmates and inviting them to participate.
Meet Our Alumni
A member of the first cohort of the accelerated bachelor of science in nursing (ABSN) program, internationally educated Aniqueka Scott Moulton is a registered nurse for UW Health, working in the acute medical/progressive care unit where the team specializes in respiratory illness, including patients with COVID-19.