The traditional Bachelor of Science in Nursing (BSN) program is a two-year course sequence that builds on a foundation of pre-nursing study to fulfill the requirements for a Bachelor of Science degree in Nursing. This highly selective program cultivates nurse leaders who are prepared to hit the ground running.
As a BSN student,  you will participate in interactive simulations using our state-of-the-art technology and work under the supervision of clinical experts each semester to provide hands-on care to individuals, families or communities.
When you graduate, you will be prepared to think critically and lead in whatever nursing role you pursue.  Our graduates can be found in all corners of the health system, from the exam room to the board room. They also organize disaster relief efforts and serve in the military. They educate their peers, patients, and future nurses, and they participate in groundbreaking research that transforms healthcare, improves well being, and advances nursing practice.
Application
Application Instruction and FAQs for the Fall 2020 application.
The Fall 2020 application is now open, and the deadline is January 15, 2020. Click here to apply.
Delivery: In-person
Credits: 124, undergraduate
Time Frame: 2 years for pre-nursing prerequisites, 2 years in program
Tuition: Undergraduate tuition rate
Audience: UW–Madison undergraduates, transfers, second-degree seekers
How to Get In
Students apply to enter the BSN program after completing two years of prerequisites. Typically, they are admitted to UW–Madison as pre-nursing students, apply to the School of Nursing in their sophomore year, and if accepted, officially start the two-year nursing course sequence as juniors. Students may also transfer into the program after completing prerequisites at another institution.
Admission to UW–Madison does not guarantee admission into the nursing program.
Download and review the BSN Application Instructions and Frequently Asked Questions above before starting your application.
Admission Profile 2020
Applicants: 375
Admitted: 165
Enrolled: TBD
Male: 14%
Students of Color: 22%
First Generation: 33%
Cumulative GPA: 3.54
Prerequisite GPA: 3.45
UW–Madison pre-nursing students and students with other majors as well as prospective transfer and second-degree students, must meet the following requirements by the end of the spring term prior to the fall term of enrollment:
54 college-level credits
2.75 minimum cumulative grade point average (GPA)
Seven prerequisite courses with a maximum of three in progress during the spring term prior to enrollment:
Chemistry (4/5 credits, including lab) AP/IB CHEM scores of 4/5 fulfill this prerequisite
Microbiology (3 credits)
Anatomy (3 credits)
Physiology (5 credits, including lab)
Psychology (3 credits) AP/IB PSYCH scores of 4/5 fulfill this prerequisite
Sociology (3 credits)
Human Growth and Development (3 credits)
2.75 minimum GPA in the combined seven prerequisites courses and at least a C (2.0) in each of the individual seven prerequisite courses
Current UW–Madison students with questions about prerequisites and course equivalencies should contact an advisor. Equivalency information for transfers and second-degree applicants is available on the BSN Prerequisite Course Equivalencies page.
Note: Anatomy and Physiology may be satisfied by one semester of Anatomy and one semester of Physiology or by A&P I and II. With the latter option, students must complete both courses at the same institution.
To apply to become a pre-nursing student on-campus, submit your application to UW–Madison and list nursing as your major of interest. Visit UW–Madison's Freshman Admissions page for more admissions information.
During the pre-nursing years, students complete all nursing admission prerequisite courses and requirements, in addition to all other degree requirements that are not built into the two-year nursing program plan. This includes the university's General Education Requirements and course work in the natural sciences, social sciences and humanities, electives, and the nursing program's math requirement.
Download the Pre-Nursing Program Plan on this page for details.
Timeline
Application Period Opens: December 1
Application Deadline: January 15
In-Person Interview: April 2-4 & 9-10, 2020. Interview dates and times will be assigned by the School of Nursing. Reschedules will not be allowed unless there are extenuating circumstances.
Notification of Decisions: Mid-May
Applications are accepted once a year for a fall term start.
Review of Applications
Successful applicants have strong academic ability as well as leadership, participation in extracurricular activities, service, and healthcare experience. We also consider professional goals and diversity in experience and background. Admission is highly competitive and based on a thorough and holistic evaluation of each application.
To Apply
Applications are submitted online (only live during the annual application period). There is no fee to complete the nursing application. Students are limited to a maximum of three applications.
Make sure to review the Application Instructions and Frequently Asked Questions document elsewhere on this page.
Transfers and second-degree applicants should see the Transfer & Second-Degree Admissions tab.
About the Application
The online application has four main sections:
Applicant Information: Name, contact information, residency information, etc.
Academic Information and Educational History: Provide a list all the colleges and universities you've attended to date, including dates of attendance, total credits received, and degree(s) earned (if applicable). Complete a table indicating how and where you completed the seven prerequisite courses.
Work Experience and Involvement Table: List up to five of your most notable activities or accomplishments (leadership roles, community service, employment, other activities, honors, awards), with the amount of time you dedicated to each and a description of your impact, participation or accomplishments.
Personal Statements (Essays): Answers to four personal statement questions are required, one additional question is optional. A reapplication essay is required for students who have applied in the past. Questions are subject to change each year.
Transfer and second-degree students who meet the admission requirements may apply to enter the nursing program. Students who are actively enrolled in a Bachelor of Science-Nursing program at another institution are not eligible to apply for admission into UW–Madison's Traditional BSN program. Given that space in the program is very limited, we prioritize enrollment in our program for students who do not already have a path to the BSN degree in our admission process. It is possible to request an exception to this policy by submitting the school's Petition for Special Consideration. Examples of situations warranting an application eligibility exception might include military obligations, personal or family medical concerns, or other extenuating circumstances that directly affect a student's ability to earn the BSN from the other institution. It is important to note that core nursing degree requirements do not transfer into the UW–Madison School of Nursing. Previously completed nursing coursework will not apply to the BSN degree at UW–Madison and students will be required to complete all nursing degree requirements as part of the curriculum at UW–Madison.
Transfer students who still have requirements in process should apply to UW–Madison as pre-nursing students and then apply to the nursing program once all requirements have been fulfilled. Second-degree candidates cannot enter UW–Madison as a pre-nursing second-degree candidate.
Prerequisite Course Equivalencies
For more information about prerequisite equivalencies, see the BSN Prerequisite Course Equivalencies page.
Applying to UW–Madison
You must also apply for admission to UW–Madison as well as the nursing program. This is done through the Office of Admissions and Recruitment. Complete the UW–Madison application process first before proceeding to the online nursing application form. You must have a complete application on file with the UW-Madison Office of Admissions and Recruitment on/by the application deadline to be eligible for admission to the nursing program.
A complete application includes the online application, the application fee, and official high school and college transcripts. You can check your university application status online and also monitor receipt of your application materials.
Students should indicate an intended major of Nursing on the application.
Admission to UW–Madison does not guarantee admission into the nursing program.
You will receive an application acknowledgement from the UW–Madison Office of Admissions and Recruitment when your application is received. This confirmation will include your Campus ID number, which can then be used to activate your NetID. You will need your NetID to complete the application to the nursing program. Application acknowledgement and NetID activation can take up to 7 days. Plan accordingly to meet the application deadline.
See the To Apply tab for information about the nursing program application.
The School of Nursing sends admission decisions via email in mid-May. Admitted students must accept the offer of admission and confirm intent to enroll by the deadline stated in the admission letter. Students who are not admitted are invited to meet with an academic advisor to reflect on the application and discuss next steps.
Appealing a Decision
Every application denied has already been through an extensive faculty review. For an appeal to have merit, it must bring to light new compelling academic and/or personal information, as well as details pertaining to extenuating circumstances, that were not addressed in the initial application. Essentially, the appeal must present information that clearly shows the student to be stronger than had been earlier evidenced.
While all appeals are reviewed on a case-by-case basis, the percentage of decisions that are reversed based on an appeal is historically very low.
There is no special form. Appeals should include a letter outlining the argument for an appeal. Supporting documentation may also be included. The following rules apply:
Applicants can only appeal once and decisions resulting from an appeal are final.
Appeal letters must be written and submitted by the applicant, along with supporting documentation as appropriate, within 10 days of the deny decision.
Waitlist decisions cannot be appealed.
Submitting Your Appeal
Appeals must be submitted to the Assistant Dean for Academic Affairs via email within 10 business days of the deny decision. It is our usual practice to respond to appeals within 10 days of the receipt date.
Email to: admissions@nursing.wisc.edu
Curriculum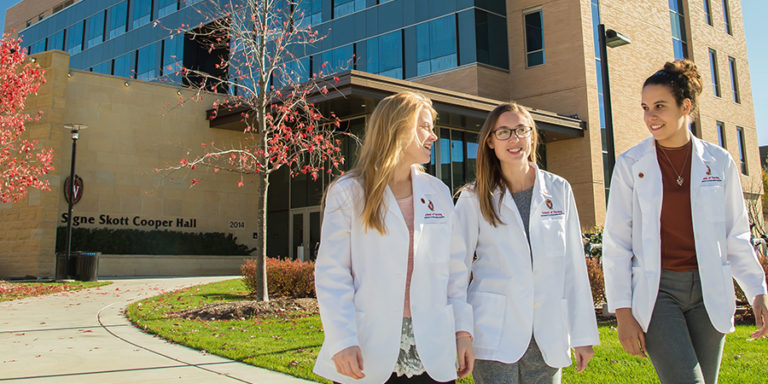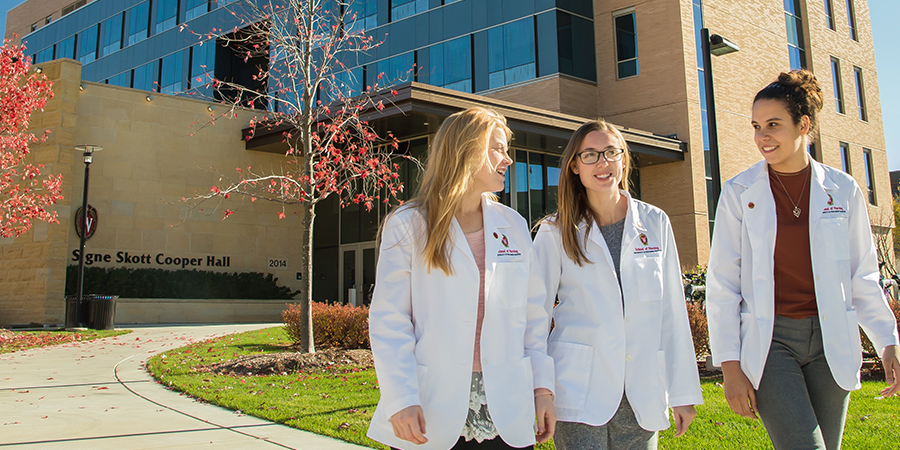 Degree Requirements & Program Plans
Requirements
Students in the BSN program must complete a minimum of 124 credits to graduate. There are at least 53 required credits in the nursing curriculum and the remaining 71 credits are earned through general education requirements, nursing prerequisite course work, and elective courses.
Full degree requirements can be downloaded from this page.
Concept-Based Curriculum
Our innovative, concept-based educational model builds critical thinking skills and cultivates an understanding of issues that cut across cultures, lifespans, illnesses, and care settings. We provide you with a "toolbox" to use in real-life situations of all kinds, helping you to navigate, manage and apply the latest evidence and information to your practice. Read More…
Program Learning Outcomes
Each academic program at UW-Madison has student learning outcomes that describe what students are expected to know or be able to do upon completion of the program. The BSN program's learning outcomes are listed in The Guide.
Academic Opportunities
Unique opportunities to supplement the standard curriculum include:
Jumping into nursing-focused coursework right away with a small cohort of other first-year students through the First-Year Interest Groups (FIGs) program
Pursuing additional areas of interest by completing one of the 50-plus certificate options in a disciplines such as global health, gender and women's studies, or Afro-American studies
Conducting research alongside faculty through the Nursing Honors Program (more information below)
Studying abroad or participating in a rural immersion nursing experience
Beginning graduate-level coursework toward a master of public health (MPH) or doctoral (PhD) degree (more information below)
Completing the School Nurse Certification Program as you earn your degree
BSN student Ummulkhair Drammeh talks about studying at UW–Madison alongside her adult children and how her unique perspectives inform her work.
What Can I Do With My Degree?
Licensure
The Bachelor of Science in Nursing prepares students to become general registered nurses (RNs) as a basis for progressing to leadership roles and graduate study.
Students who successfully complete the program are able to apply for their RN license when they sit for the National Council Licensure Examination for Registered Nurses (NCLEX).
Careers
The nursing program will prepare you for a career by and beyond the bedside. Our graduates manage hospitals, deliver babies, organize disaster relief efforts, conduct health education seminars, serve in the military and conduct research.
The national nurse shortage means our graduates can find career options wherever they live. Nursing school graduates are more than twice as likely to have jobs at the time of graduation as those entering the workforce in other fields.
Nursing is consistently ranked as the profession with the highest standards for honesty and ethics. This is a challenging, satisfying, secure and rewarding profession.