The Healthy Learner Collaborative of Wisconsin includes representatives from K-12 schools, health care organizations, and higher education institutions in the Dane County area. The collaborative meets regularly with the goal of improving the health and educational outcomes of children with chronic illness.
The group's work is based on the Healthy Learner Model of Chronic Condition Management, which links health care systems with schools, students, and parents.
Vision
Working together, we will ensure that students with chronic conditions will achieve optimal health and school attendance, and be ready to learn every day.
Mission
Recognize, develop, and support the essential role of the school nurse, including the vital roles of leadership and advocacy
Identify and promote systems of collaboration among school nurses, educators, students, families, and health care providers including clinic nurses
Promote the use of evidence based best practices to guide nursing practice
Promote the use of a preventive model to enable students to function at full potential especially during transitions, both developmental and between systems
Partner with health care systems, families, educators, and community members to support school nursing practice
Activities
The Healthy Learner Collaborative of Wisconsin sponsors annual events. Topics have included:
Introduction to the Healthy Learner Model
Curbside Consults on asthma, cancer, diabetes, sickle cell, food allergies, and seizures with Advanced Practice Nurses from American Family Children's Hospital
Strengthening the Role of the Nurse: Collaborating for Children's Mental Health
UW School of Medicine and Public Health Pediatric Grand Rounds on the Collaboration Between Primary Care and Schools
Growing the Partnership: School Nurses and Clinic Nurses Work Together to Provide Collaborative Care for Students and Families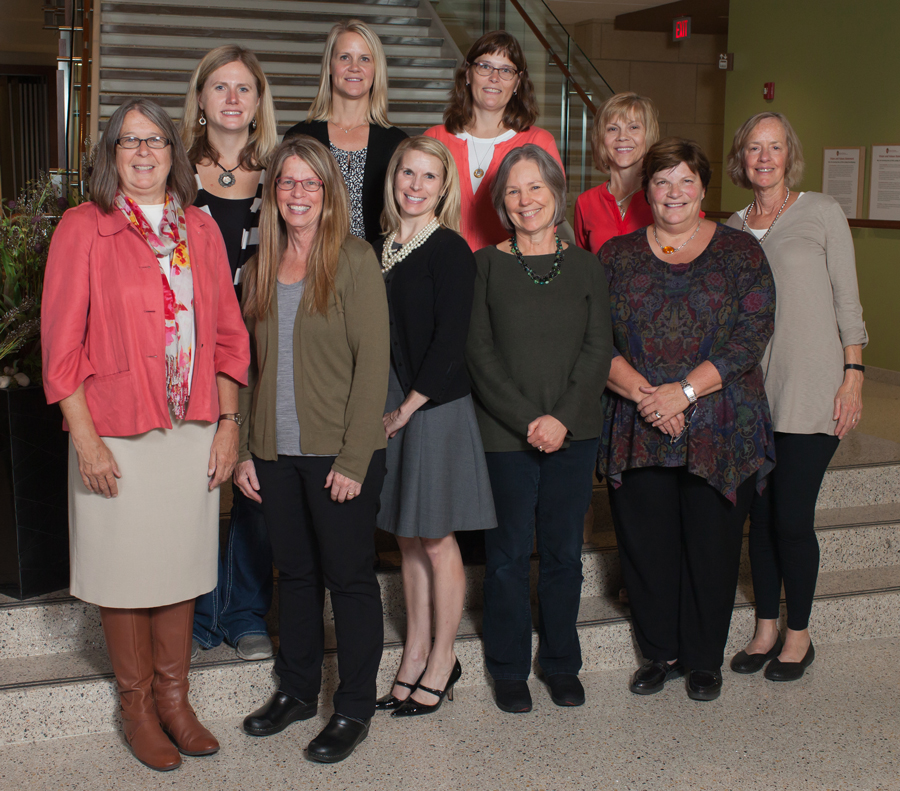 Front row: Nan Peterson, Freddi Adelson, Kristine Moses, Lynne Svetnicka, Lori Anderson
Back row: Kristen Blotz, Traci Snedden, Valerie Hon, Blanche Baker-Vlasak, Kathleen Shanovich
Founding Partners
The Healthy Learner Collaborative of Wisconsin was founded in 2010 by the UW–Madison School of Nursing, American Family Children's Hospital, and the Madison Metropolitan School District.
More about the Healthy Learner Model
Erickson, C. D., Splett, P. L., Mullett, S. S. & Heiman, M. B. (2006). The Healthy Learner Model for student chronic condition management-part I. Journal of School Nursing, 22(6), 310-318.