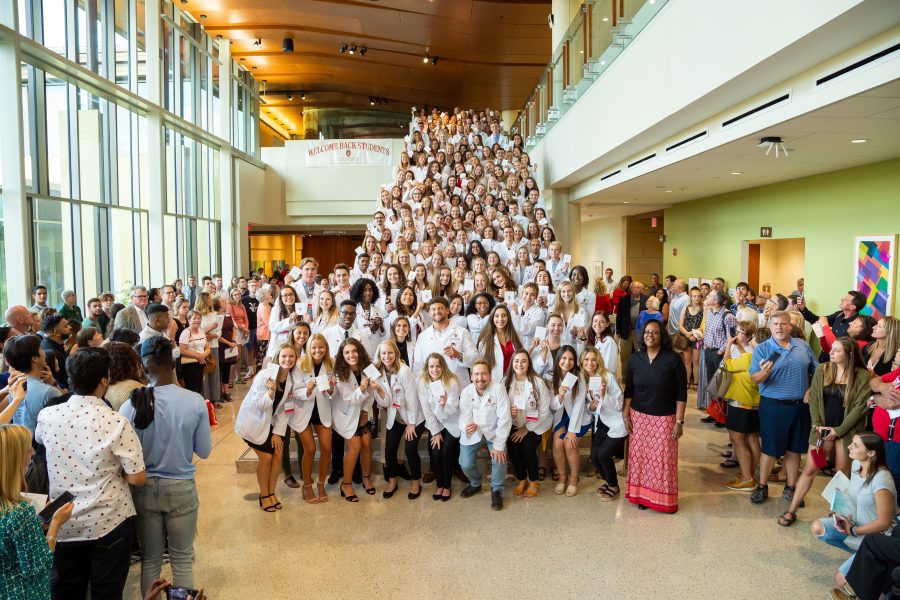 Leaders in Research, Education, and Practice
The School of Nursing is the leading nursing education and research institution in Wisconsin. Its faculty and graduates are working to improve human health throughout the state, across the nation, and around the world. The mission of the school is to develop leaders for the profession and society—making discoveries, enhancing systems, and improving health through research, education, and practice. And with the help and support of alumni and donors, the School of Nursing can continue to be a model for the state and the nation.
"With nursing, you get to meet so many different people and learn their stories. You can help to make the world a better place—you can create a lasting impact."

Emily Hanna, BSN '19
Giving at the School of Nursing
The Center for Technology-Enhanced Learning gives students a highly realistic but risk-free foray into nursing practice.
A Rhinelander, Wisconsin, native and proud School of Nursing alumna, Judy Porter wanted to provide the same educational opportunities that she had to future Badger nurses from northern Wisconsin. Her husband honored her last wish by establishing the Judy Porter Memorial Scholarship Fund.

Signe Skott Cooper devoted more than 60 years to nursing education at UW–Madison and within the UW System. She died July 16, 2013, having pledged her own estate and that of her sister to the UW Foundation to support the construction of a new state-of-the-art facility for School of Nursing students.

Gwen P. Shapiro Rural Wisconsin Nursing Scholarship supports BSN student McKenzie Capouch to pursue her passion.
Where Your Gift Will Have the Most Impact
"I got to see health care from the perspective of a patient before I ever became a professional. And I realized I wanted to be a nurse because the nurses knew exactly what I needed. I didn't even have to ask. … The nurse was concerned about my overall well-being, and that was the service I wanted to provide." Uchenna Jones '02, '09