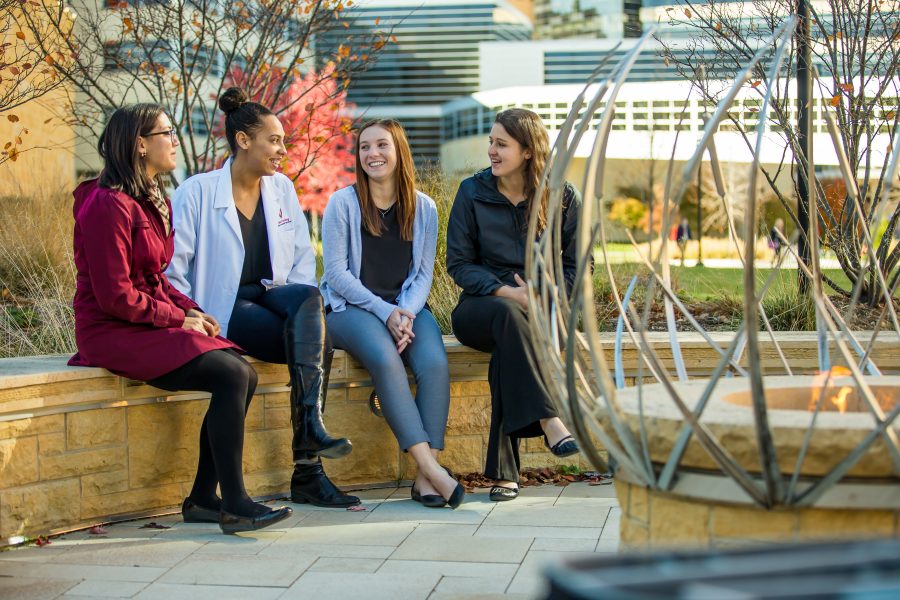 Finding community
Explore your interests, discover exciting ways to spend time outside of the classroom, connect with others, take care of yourself, and get support when you need it. The School of Nursing, the larger campus, and the city of Madison offer endless options to find community.
This is an accordion element with a series of buttons that open and close related content panels.
Academic & Career Support
Arts on Campus
Campus Support for Diversity & Accessibility
Finding Community
Health & Housing
Leadership & Volunteering
Sports & Recreation
Get Started in Madison
Madison, often voted one of the best places to live in the U.S., offers students additional opportunities in state government and policy making.
The changing seasons in many ways define life in Wisconsin, and in Madison we find creative ways to get the most out of each one.