Ariana Yarn
Position title: Student Ambassador
Address:
Class of 2023, Traditional BSN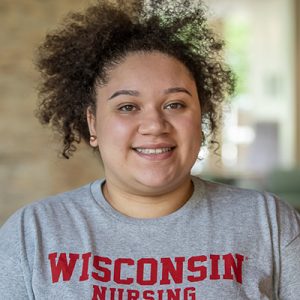 Ariana Yarn chose to attend the UW–Madison School of Nursing because of the strong sense of community the school and greater city of Madison breed. The combination of support and opportunity is what inspires Yarn to pursue a nursing degree every day. Her favorite UW tradition is taking pictures with the W hand pose to show off her Badger pride.
Yarn's favorite aspect of nursing school is putting what she learns in the textbooks into practice, especially the sense of reward she feels when her experiences come full circle.
She intends to keep exploring the various specialties that nursing school has to offer through her interactive classroom experiences. Following her graduation this year, she hopes to travel and further her education. Her advice to prospective nursing students is to practice patience, and the rewards of a nursing career will follow.