Danny G. "Dan" Willis, DNS, RN, PMHCNS-BC, FAAN
Associate Dean for Academic Affairs and Professor
608-263-5262
1157 Signe Skott Cooper Hall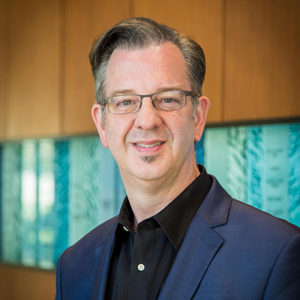 Dr. Danny G. "Dan" Willis serves as the Associate Dean for Academic Affairs. In his roles with the School, Dr. Willis draws upon his background as a psychiatric mental health nurse. His main research and scholarship interests are related to explicating the phenomenon of healing in the aftermath of traumatic and marginalizing experiences with additional interests in spirituality, complementary and integrative health modalities, and nursing knowledge development.
Dr. Willis has synthesized and proposed a central unifying focus for the discipline of nursing which has garnered national and international recognition: facilitating humanization, meaning, choice, quality of life, and healing in living and dying. His series of empirical studies using qualitative methods to describe the human experience of trauma healing and develop a theory of men's healing from childhood maltreatment to promote health and wellbeing among survivors have been funded by Sigma Theta Tau International Honor Society of Nursing, internal university research grants, and the NIH/National Institute of Nursing Research.
His work with Human Caring Theory Originator Dr. Jean Watson, with the New York State Department of Corrections and Community Service, has been instrumental in shaping a humanization caring-healing model of nursing and interdisciplinary care proposed for that setting. Dr. Willis is active in nursing leadership nationally and internationally as Chair of the American Psychiatric Nurses Association Research Council Steering Committee, Co-Chair of the American Academy of Nursing Expert Panel on Nursing Theory-Guided Practice, Board of Directors for the Society of Rogerian Scholars, and member of the International Association for Human Caring.