Eileen Kae Kintner, PhD, RN, FAAN
Professor and Mary W. and Carl E. Gulbrandsen Chair in Pediatric Nursing
608-263-5269
4253 Signe Skott Cooper Hall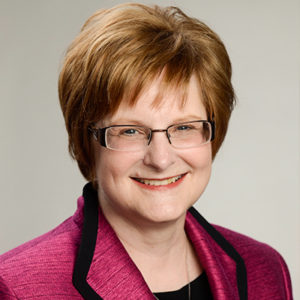 Post-Doc, University of Michigan; Nursing and Public Health
PhD, University of Arizona; Nursing and Psychology
BSN, Northern Michigan University; Nursing and Biology
Professor Eileen Kintner is the first holder of the Mary W. and Carl E. Gulbrandsen Chair in Pediatric Nursing. Dr. Kintner is well known for her work in the field of child and adolescent lived-experience with chronic and life-threatening conditions. She is recognized as an international expert in the development, evaluation, dissemination, and implementation of theory-based and evidence-guided academic health education and counseling programs for older school age students with asthma and members of their social network. She serves as board member, expert advisor, and research consultant to professional organizations and community action coalitions implementing the national guidelines for asthma management including conceptualizing, lobbying, and passing legislation promoting tobacco-free environments and the use of asthma inhalers in schools. She teaches interdisciplinary philosophy and research courses and mentors undergraduate, graduate, and doctoral students; post-doctoral fellows; and visiting scholars.
Professor Kintner developed, evaluated, and refined the Child and Adolescent Acceptance of Asthma Model and the innovative academic asthma health education and counseling program, Staying Healthy–Asthma Responsible & Prepared™ (SHARP), for diverse older school age students and members of their social network. She is actively engaged in efforts to translate and disseminate the program to schools and communities across the US and around the world.
Dr. Kintner has served as principal investigator of studies funded by professional organizations and private foundations as well as the Michigan Department of Education, and four institutes of the National Institutes of Health, specifically the National Institute of Nursing Research (primary); National Institute of Child Health and Human Development; National Heart, Lung, and Blood Institute; and National Institute of Allergy and Infectious Diseases (dual). She serves on the Child, Adolescent and Family Expert Panel of the American Academy of Nursing.