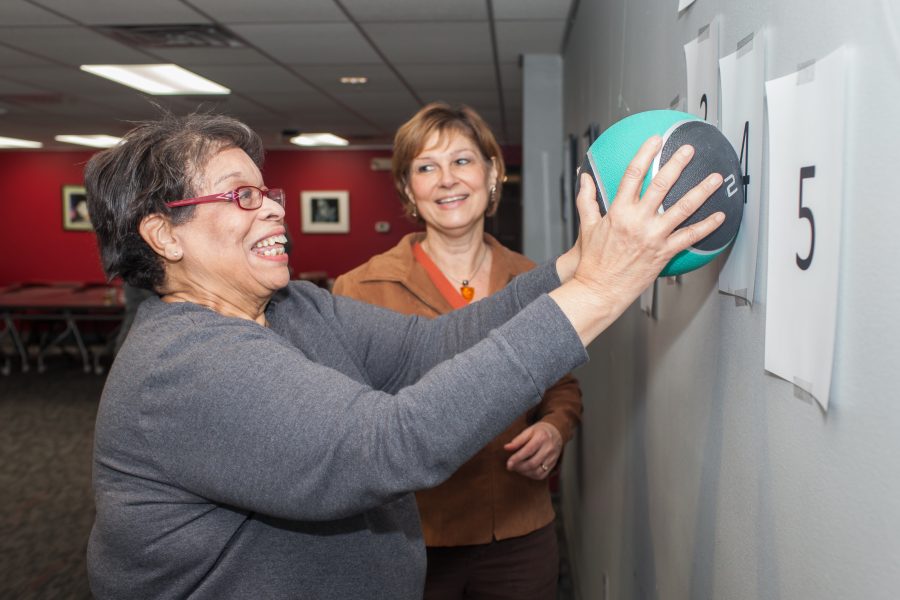 Supporting and empowering aging individuals
Through its world-renowned scholarship, the UW–Madison School of Nursing is a key player in clinical research programs that support and empower aging individuals across Wisconsin and beyond.
Projects & Partners [Samples]
Quotation about the impact/significance of SoN's research on health care of older adults in Wisconsin.
Improving aging through research
Nursing is an integral part of healthcare for older adults, and nursing research develops the knowledge, skills, and procedures needed to improve outcomes and quality of life.
School of Nursing faculty use their expertise and clinical experience to conduct research at the intersection of science, aging, and healthcare.
Their projects include:
Developing online curricula for caregivers of older adults
Working with local communities to assess how to help older adults live and thrive at home
Helping older adults practice health fitness for both brain and body
The School of Nursing also houses a number of specialty research groups that help UW research connect with patients and providers.
The Center for Aging Research and Education (CARE) offers educational and best-practice materials designed to improve the quality of aging research, while the Wisconsin Network for Research Support (WINRS) helps community partners and advocates bring their viewpoints and expertise to the research process.
Cutting-edge investigation, professional expertise, and patient engagement put UW–Madison School of Nursing at the center of aging research. The School of Nursing works to make sure that older adults receive the care and support they need to improve their health later in life.
Dr. Barbara J. Bowers and her team aim to reduce staff attrition and elevate practice perceptions with Geri-Res, an online long-term care nurse residency program.
Rural leaders are asking how they can help older residents to thrive in their communities. Now three coalitions are working with the Center for Aging Research and Education at the University of Wisconsin–Madison School of Nursing to support rural aging-in-place.

Searching for clues in electronic health records could steer dementia patients to better treatment and follow-up examinations — especially patients from minority groups that tend to be less likely to receive specialized care.

A new toolkit from the School of Nursing prepares professionals, like pharmacists, as well as family members and other front-line staff to face and handle situations involving dementia patients.