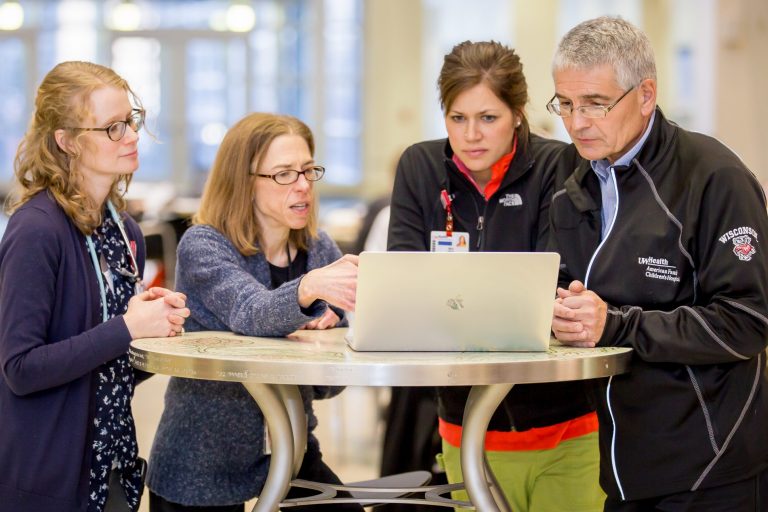 Faculty conducting symptom science and palliative care research advance the understanding of the biopsychosocial mechanisms of symptoms.
Researchers
develop and test interventions to facilitate coping, reduce suffering, and improve quality of life;
facilitate patient-provider communication to support decision-making and to achieve goal-concordant care for children, adults, older adults, and their caregivers at all stages of illness, including end-of-life.
More About Research on Symptom Science & Palliative Care
Research News
Using the same technology that helps us stay socially connected, Kitty Montgomery, a new assistant professor at the School of Nursing and member of the UW Carbone Cancer Center, studies how the symptoms of pediatric patients with advanced cancers change over time. In doing so, she and her research team help young patients find their voices and communicate their experiences during a vulnerable time.
Resources from Researchers
This is an accordion element with a series of buttons that open and close related content panels.
Symptom & Self-Management Science Research Interest Group
Nurse scientists lead inquiry into the influence of biopsychosocial factors on symptoms and illness self-management, which provides essential knowledge for precision health, ensuring appropriate and effective health care for all. The group is open to any faculty members or students who are interested in gaining expertise in symptom and self-management science, including the use of biomarkers and genomic data in nursing research.