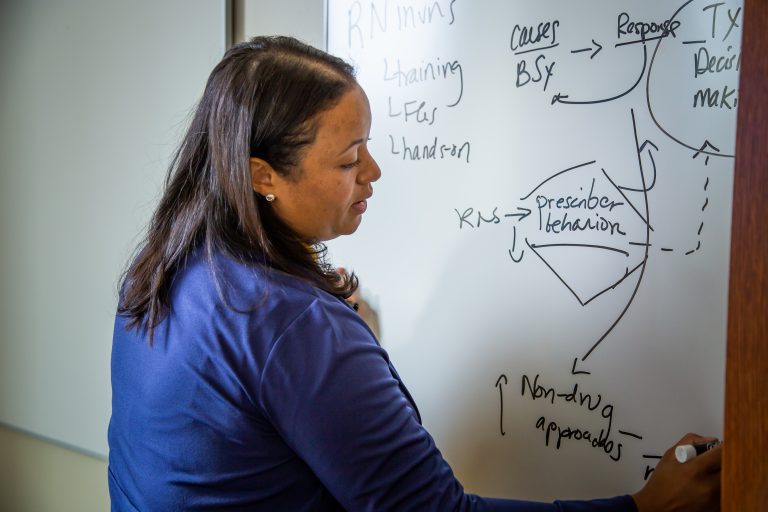 Faculty research health disparities: preventable differences in health or health risks in which disadvantaged social groups—including people living in poverty, racial and ethnic minorities, women, and LGBTQ+ people—systematically experience worse health or greater health risks than more advantaged social groups.
As health disparities and health equity researchers, we are committed to identifying and intervening on the ​structural factors that cause health disparities, including
fundamental causes such as racism and economic inequality;
health system design;
experiences of discrimination and oppression.
More About Research on Health Disparities
Research News
As a senior in high school, Courtney Maurer '12, DNP'21 thought about a range of careers, including journalism, psychology, and social work. But after seeing the way her grandmother was taken care of in hospice, she discovered her calling to work directly with patients as a nurse.
Resources from Researchers
This is an accordion element with a series of buttons that open and close related content panels.
Wisconsin Network for Research Support
The WINRS team provides researchers with effective and innovative strategies for engaging stakeholders and study participants—especially those from underrepresented populations.