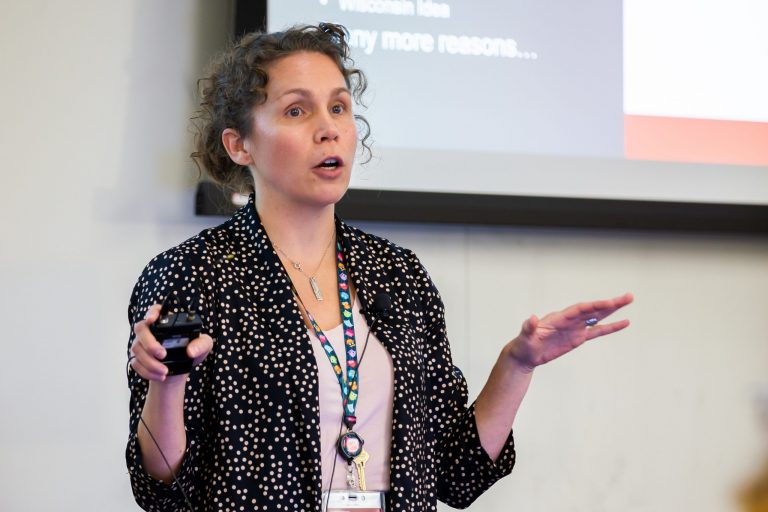 Faculty who study reproductive health, children, and families conduct research designed to improve the health and well-being of individuals in the context of family-building and family systems.
Researchers in this area explore a broad array of topics encompassing the family life cycle, including:
Pregnancy and reproductive health
Child and family response to chronic and acute health conditions
More About Research on Children, Families & Reproductive Health
Research News
Dr. Anne Ersig was awarded a Fall Research Competition grant to support the study Allostatic Load and Biological Aging in Adolescents with Chronic Health Conditions. The study is funded by the Office of the Vice Chancellor …
Resources from Researchers
This is an accordion element with a series of buttons that open and close related content panels.
Healthy Learner Collaborative
The Healthy Learner Collaborative of Wisconsin includes representatives from K-12 schools, health care organizations, and higher education institutions in the Dane County area. It meets regularly with the goal of improving the health and educational outcomes of children with chronic illness. The group's work is based on the Healthy Learner Model of Chronic Condition Management, which links health care systems with schools, students, and parents.
Pediatric Practice and Academic Learning (PPAL) Network
The Pediatric Practice and Academic Learning (PPAL) Network is a community of nurses and nursing students who care about the future of the pediatric nursing work force and access to evidence-based, family centered care for all children. PPAL is led by an Academic Practice Partnership between the UW−Madison School of Nursing and American Family Children's Hospital.