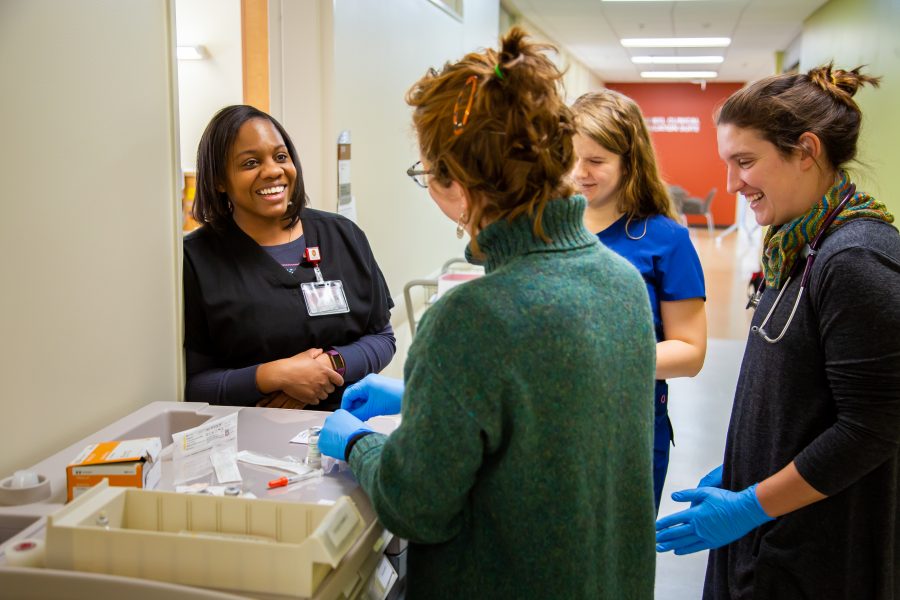 Practice more effectively
The Clinical Nurse Specialist–Adult/Gerontology Capstone Certificate program provides masters'-prepared nurses with the specific education, training, and academic credentials required to sit for national certification as a Clinical Nurse Specialist (CNS) and practice more effectively within the CNS role. The master's degree in nursing, currently and historically, has been the required academic preparation required to practice as a CNS. However, many states, including Wisconsin, are moving toward regulation of CNSs and CNS practice that includes title protection and scope of practice. This new certificate program meets the eligibility standards nurses need to sit for national certification as a CNS through the American Nurse Credentialing Center (ANCC).
Students will enter the 15-credit, three-semester program in the fall term and move through the curriculum as a cohort, completing the certificate after the summer term. The five courses in the program are a mix of theory and clinical application.
Delivery: Online/blended
Credits: 15, graduate level
Time Frame: 12 months
Tuition: Capstone Certificate rate
Audience: Licensed RN with master's degree
Application opens: Early April
Deadline: July 1
To Apply: See instructions below
Credentials & Curriculum
Credentials
Our program prepares students to meet the nursing coursework and clinical hour requirements to sit for the ANCC Adult-Gerontology Clinical Nurse Specialist exam and gain the AGCNS-BC credential.
Prior to enrollment in the certificate program, we expect students to have met the ANCC requirements for three separate courses (not integrated content) in: 1) Advanced Assessment across the lifespan; 2) Advanced Pathophysiology; and 3) Advanced Pharmacotherapeutics.
If your assessment course was in advanced adult or advanced child assessment and not lifespan assessment, you must take the additional assessment content as part of your certificate program.  At the time of admission our faculty conduct a gap analysis of your prior coursework to determine if additional coursework will be required as part of the certificate program to meet certification eligibility.
This is an accordion element with a series of buttons that open and close related content panels.
Curriculum
The program requires a minimum of 15 credits, which are offered over five courses. Students enter the three-semester program in the fall term and move through the curriculum as a cohort, completing the certificate after the summer term. During the fall and spring semesters, students take one foundation course and one application course, which brings together classroom and online learning with clinical experiences. Students spend a full day on campus every other week for class meetings and spend 2–3 days per week in clinical placements. The final course in the certificate is Health Promotion/Illness Prevention in Diverse Communities.
Blend of Online and Classroom Learning
Our hybrid classes offer the best of both worlds: the convenience of online coursework combined with the benefits of classroom learning. It's a format that's been proven effective in keeping students engaged and improving learning outcomes.
Classroom time offers dynamic discussions and case studies, as well as the opportunity to get to know your classmates and professors.
Clinical Courses
Students complete a total of 500 clock hours of clinical practice. Clinical hours are completed during regular working hours. All placements are arranged by clinical faculty, with consideration given to:
Proximity to a student's home community
Area of clinical interest
Breadth of exposure received by the student
How to Get In

Master's degree from an accredited nursing program
RN licensure in Wisconsin (or eligibility)
Completion of prerequisite courses in advanced assessment, pathophysiology, and pharmacotherapeutics prior to starting the certificate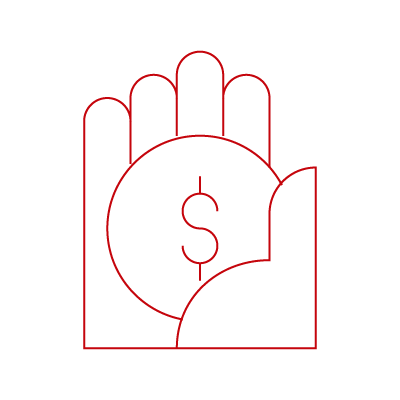 Clinical Nurse Specialist Certificate students follow the capstone certificate tuition schedule. Select "Capstone Certificates" under the Choose a Program dropdown. Note: Wisconsin residents and non-residents are charged different rates.
Students in this certificate program are not eligible for School of Nursing assistantships or scholarships. Students may be eligible for scholarships through the Adult Career and Special Student Services Office within the Division of Continuing Studies.

Application opens: April 1
Application deadline: July 1. All materials, including transcripts, must be received by the deadline.
Applications reviewed: August
Notification of admission decision: August
Program start date: The program begins with the fall semester in September.
Review of Applications
We conduct a holistic review of all application materials. Regardless of experience level, ideal candidates possess a desire to improve their ability to deliver complex care and expand their knowledge and understanding of the specialty. We also look for candidates who are committed to providing care to underserved populations in need of services. Our program requires significant time expenditure for clinical training and coursework, and we look for candidates who understand these demands and are prepared to make time in their schedules accordingly.
To Apply
Note: Read the Frequently Asked Questions tab for more guidance regarding application materials.
Apply for this Capstone Certificate as a University Special Student through the Division of Continuing Studies

Reason for Applying = Capstone Certificate
Program = Clinical Nurse Specialist Capstone (UNCS727)

Seek three (3) letters of recommendation
Submit the following materials:
Submit All Materials to:
CNS Certificate Coordinator/Graduate Admissions
UW–Madison School of Nursing
Suite 1100 Cooper Hall
701 Highland Avenue
Madison WI 53705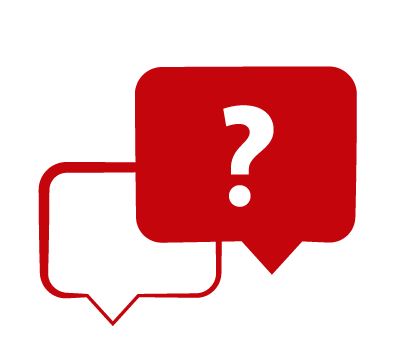 Why is the Postgraduate Education Statement important?
This portion of the application is your opportunity to expand on your academic and professional background, as reflected in your transcript and CV, and to share your motivation and goals for pursuing postgraduate education.
The statement also provides evidence of your ability to communicate your ideas in writing.
What should the Postgraduate Education Statement contain?
Your statement should address the following topics and be limited to 1,000 words or less.
1. Your interest in postgraduate education. Questions you might address:
Why is postgraduate education important to you at this point in your career?
What do you hope to gain from this experience?
Do you have past professional experiences that will motivate or frame this educational experience?
2. Your preparation for successful achievement of our program learning outcomes. Questions you might address:
How will your learning style impact your success in our program?
Will distance be an important factor to you?
Have you identified a support network?
3. Your potential to make major contributions to the specialty. Questions you might address:
How will your completion of this program affect your workplace and patient care?
How will you interact with and support other Clinical Nurse Specialists?
What is your anticipated scope of impact—for example, your home community, the academic community, or perhaps even the global community?
What do I need to know about getting letters of recommendation?
It is very important that you select appropriate recommenders.
Your recommenders should be qualified to comment on your ability to succeed academically in this program as well as professionally as a Clinical Nurse Specialist.
We advise that you seek recommendations from individuals who understand the demands and rigor of graduate education in nursing. At least one recommendation letter should be completed by a nurse with a master's or doctoral degree.
Make it as easy as possible for your recommenders. Provide them with a copy of your resume and a draft of your Postgraduate Education Statement so they can better address your interests and background. Instruct your recommenders to write the letters on letterhead, if possible.
Do you require the GRE?
No. We do not require the Graduate Record Examination (GRE).
I live out of state. Do I need a Wisconsin nursing license to apply for the program?
No. However, you will need a Wisconsin nursing license if your clinical placements are in Wisconsin.
Do I need to submit a transcript from UW–Madison?
No. We can obtain transcripts for all coursework completed at UW–Madison.
I have applied to the same program in the past. Do I need to submit transcripts again?
Yes. You need to submit a new set of official transcripts for each application to the School of Nursing.